If your a business owner with a medium to large sized building chances are you have at least one air handler on your facility. Air handlers provide your heating and cooling.
All air handlers have a motor, and most of these motors are not energy efficient. By adding a Variable Frequency Drive (VFD), we can make your existing air handlers energy efficient.
Let's look at the benefits of adding a variable frequency drive to one of these units and the energy savings that can be achieved.
I am going to use facts from an actual project that had 6 air handler units all being identical. The units all run 24/7 to maintain airflow throughout the building.
Each of the units contain a 60 hp motor that run across the line, meaning no control. The motors have an efficiency rating of 95%. The cost per Kwh is $.10 cents.....sounds pretty good right?
Well let's take a look and see.
The table below shows estimated energy savings before and after the installation of a variable frequency drive.
Remember that originally this unit ran full speed. The intended purpose of the vfd is to tune the airflow to the needs of the building making the air handler more energy efficient.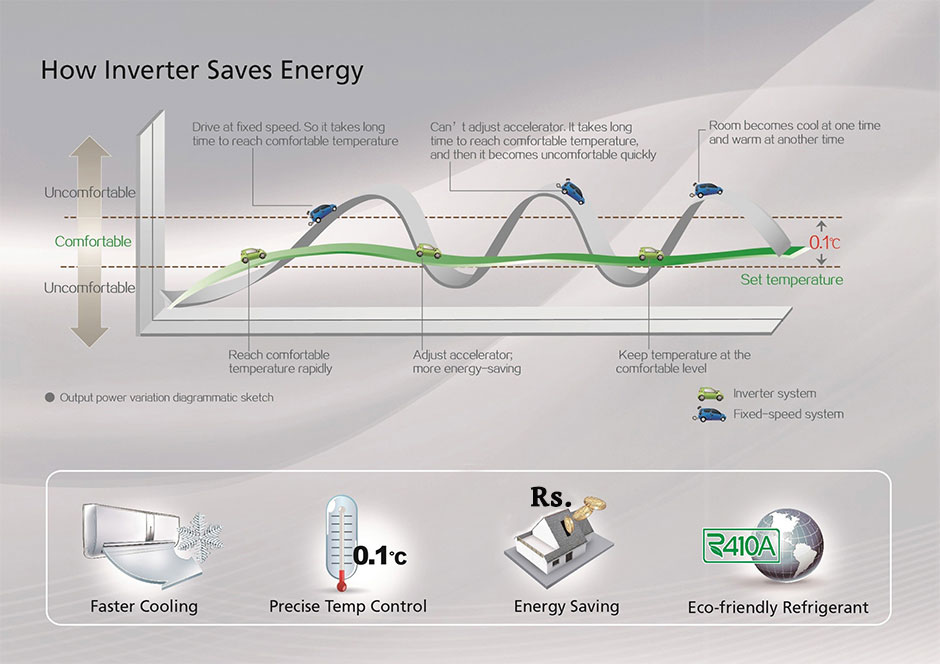 Just by adding the VFD, CO Emisions drop from over 145 tons per year to just under 75 tons per year dropping by nearly 50%.
The VFD will make the system more energy efficient.
The existing system used 415,568KWH per year to operate, at .10 per KWH thats roughly $41,556 dollars per year!
Reducing 212,286 Kwh nets an annual energy savings of $20,000. After installation costs, payback is less than 6 months.
Even when the vfd for air handler cost $8,260, your investment will return $91,757 dollars over 5 years. Very nice ROI!
The drive controlled system uses 212,286 Kwh per year compared to the existing 412,468 Kwh. The reduction equates to $21,228 per year. A savings of around $20,000 per year!!! In this scenario, your 6 air handler units would now be energy efficient.
Can you show me an investment that you can easily implement into your business that gives a return like that? Making your air handlers energy efficient can be a great investment for your business with long term beneftis.
Download a FREE copy of our e-book, Business Owners Guide to Energy Efficiency. We will show you the benefits of making your business more energy efficient and how to calculate energy savings in 7 simple steps.